Simplify Your Business with Indus ERP software in Coimbatore.
An ERP software solution helps you manage your day-to-day business activities such as finance, accounting, human resources, procurement, project management, risk management, compliance and supply chain operations, and more.
SAP:
SAP is one of the world's dominant producers developed to facilitate effective data processing and information flow across all types of industries. 
Are you looking for a complete ERP solution for your fast-growing business?
Now is the time to consider the most trusted and secured ERP software system in Coimbatore. It is an easy-to-use automated solution designed to manage your business needs effectively.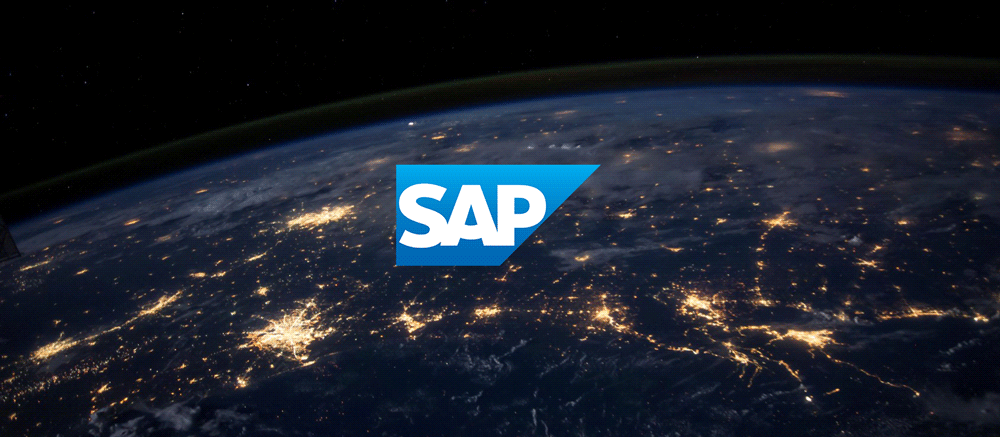 SAP Business One: 
SAP Business One is a unique, affordable solution designed to provide the best solution for small and medium-sized enterprises. It aspires to automate key business functions in financials, operations, and human resources.
SAP S/4 HANA:
SAP S/4 HANA is a complete enterprise resource planning (ERP) system of the new generation built with intelligent technologies, including AI, machine learning, and advanced analytics. 
It serves as the digital core for connecting enterprises with people, business networks, the internet of things (LoT), and big data.
SAP Business By Design:
SAP Business ByDesign software is a business management tool designed to enhance the efficiency and productivity of businesses, delivering ease of use, secure data processing, and the assurance of having SAP support. It is a cloud and subscription-based ERP software solution.
The business value of ERP
Bring cohesion and control across your subsidiaries or branches.

Render company-wide visibility and efficiency from anywhere.

Run your business anywhere, with super fast accurate information.

Manage stock in multiple warehouses & streamline material resource planning.

Help manage and streamline your financial operations.

Created detailed reports on all aspects of your business processes.

Manage the complete order-to-pay cycle, including receipts, invoices, returns & payments.

Lower management and operational costs.

Improve resource planning, project management, and more.

Shrink supply chain costs, accelerate cycle times, and minimize scrap.

Store all vital customer data in one place.
The cloud-based ERP software has an effortless landscape UI for easy access and is easy enough for every person to handle. ERP software has Single Sign-On (SSO) feature that offers,
High-end data security

Comfortable single login for all business applications 

Compliant identity management
Advanced, cloud-based ERP software systems aid organizations compete in a digital economy. Here are the key benefits of ERP software systems.
Single source of truth

Reduced manual work

Scalability

Built-in risk management

Flexibility
Indus Cloud-Based ERP software development company in Coimbatore offers a user-friendly ERP solution designed to fit all types of industries, to fulfill primary business requirements.
Which industries use Indus ERP software most?
Industries we covered,
Manufacturing Industries

Foundry and Casting Industries

Textile Industries

Defense Industries

Pharma Industries

Engineering, Procurement, and Constructions Industries.

Food Industries

Oil and Gas Industries

Fast-Moving Consumer Goods Industries

Trading and Distribution 

Logistics Industries

Retail Industries

Auto Components Industries 

Professional Services

Media Industries

Pump Industries

Granite Industries

Restaurants

Agri and Poultry Industries

Printing Industries

Healthcare 
Why Indus?
Indus becomes a perfect option for your business that will help you to resolve common challenges. 
With 15 + years of experience,  we are one of the most trusted and leading ERP software development companies in Coimbatore. We understand business challenges. We are proud to say that our powerful ERP software can deal with all these challenges and boost your business processes. So, choose Indus ERP Software to empower the enterprise to upgrade service, stimulate customer relationships and improve profits.
Conclusion:
The utilization of Enterprise Resource Planning software allows companies to reduce time. It boosts productivity by integrating data and processes across multiple departments and locations which allows businesses to move products faster, process orders quicker, invoice customers aptly, and coordinate shipments sooner.
We are your trusted mentor today and into the future.
Keep in touch with us
What is an ERP solution and why is it used for?
An ERP software solution Helps you manage your day-to-day business activities such as finance, accounting, human resources, procurement, project management, risk management, compliance and supply chain operations, and more. It is used for integrating all processes you use in your business.
What are the general benefits of implementing ERP software in your organization?
Implementing an ERP solution across departments means your organization has a single, integrated reporting system for every process. 
Here are some benefits of implementing ERP Software,
Enhance business reporting

Improved Access to Information

Better customer service

Reduce inventory Cost

Boost Cash Flow

Saving Cost

Better Data and Cloud Security

Improvement in Business Processes

Supply Chain Management
How to Choose the Best ERP Solution?
When you choose the right ERP software for your business, the first thing to consider is whether the ERP has the modules and features that meet your business needs. The other things you need to consider are the company's reputation, cost, integrations, and implementation process.
What is the purpose of ERP?
The primary purpose of an ERP solution is to increase the efficiency of an organization by managing and improving how company resources are utilized. Generally, ERP consists of main functional departments such as financials, distinct manufacturing management, inventory control, purchasing, quality, and sales management.
How can ERP help an organization?
An effective ERP system can automate and streamline your back-office operations, helps your business process become more productive, and provide real-time visibility.
What is the ERP Implementation Life Cycle?
ERP implementation is an extremely crucial step because it helps streamline business operations and reduce unnecessary expenses. It involves several steps and stages right from the start, planning for project implementation, analysis, design, implementation, transition, and operations. 
How can you succeed in implementing the best ERP system for your SMB?
ERP Solution helps businesses streamline day-to-day tasks and effectively manage the vital parts of the business. When the best ERP implementation is done right, you can get your business to turn like a well-oiled machine.
How much does an ERP Implementation cost?
An ERP software implementation cost is affordable and depends on modules, features, functions, and the number of users.